Here are a few examples of some of the motorsport projects I have been involved with over the years.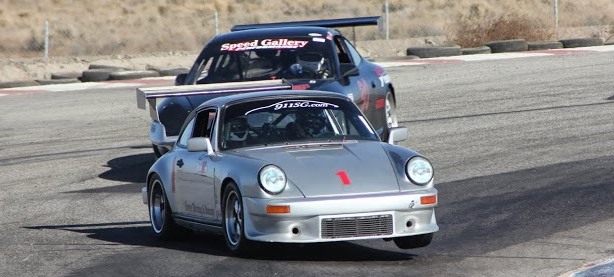 1979 Porsche 911SC
And here is the car that started the 911SG craze, and namesake. This is a '79 911SC that I started building from a stock car for my good friend Hector back in 2006. It was just going to be an autocross car but we all have told ourselves the lie about not going crazy on a car. This car advanced to a serious time trial car that we shared until Hector moved onto a dedicated racecar (Renault Sports Racer). For my birthday in 2008 Hector modified a 911SC rear deck lid badge to say 911SG. It truly looked factory and as they say the rest is history. I fell in love with this car and when Hector moved onto the sports racer I offered to buy the car from him. I updated the car and made it my own with several custom touches. About 6 months later I was at 5 Porsches and knew I had to thin the heard. So I handed the keys to my good friend Mark for a test drive… Since Mark and I drive so similarly I knew he would be able to strap in and be right at home. They have been happy ever since beating me regularly at the track. The car is fully caged, Lexan windows, glass bumpers and hoods with stripped interior. Best of the Smart Racing catalogue in the suspension and a really sweet short stroke 3.2L engine that looks as good as it runs. But it's the 9000 little touches that make this car so cool. Check it out at a local track event.

1982 Porsche 911SC
After years of tracking a 928 I convinced my good friend Greg to take a walk on the wild side and the search for a track 911 began. This is the car we are campaigning currently in the PCA Zone 8 time trial series. It is basically the silver car above in version-2 form starting with a 1982 911SC. Everything is just a step milder than the silver car as our build goal was a trainer 911, not a class winner every time. And that is my story…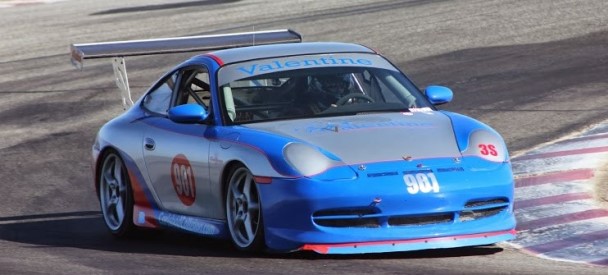 2000 Porsche 996
Here I am chasing down the Duncan Racing 996 between T-1 and T-2 at Spring Mountain Motorsports Park back in 2010. This car started life as a 996 Koni Challenge Car but has been modified to fit into the PCA Zone 8 Time Trial and Club Race program. But even though it runs and sounds like a cup car there is just a M96 engine back there. Here is the car as of 2013 and several advancements later.
The car runs a stock 3.6L motor with dual-MS oil separator and deep sump. The chassis is super stiff with a full protection cage and nicely dialed in suspension. This car makes me think about what my next track car should be…
2000.5 Porsche Boxster 2.7l
This Boxster is like a forefather of the Boxster Spec series. Long before the spec series was a thought of this car was being positioned as the latest in light fun modern racecars. This car was once two Boxsters that gave their individual lives to become "Franken-Boxster"! Now modified far beyond Spec series it tries beating up on highly modified early 911s in PCA/POC time trial and Club racing.