Over the years of working on Porsches you develop a relationships with customers and these often evolve into special projects. These projects usually fall into one of two categories; street cars and track cars. Here are a few examples of some of the projects I have been involved with over the years.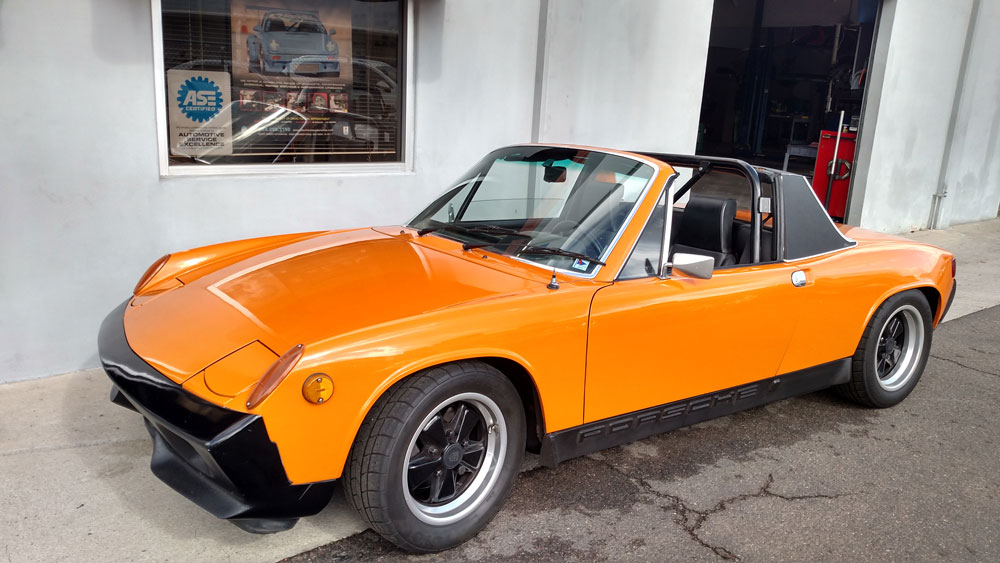 1974 914 2.0L to 3.2L
(Or if Porsche made a 914/6 in the late 80's)
This 914 holds a very special place I my heart as it was one of the first Porsche I worked on when I started back in 1985. The customer bought the car almost new with only a few thousand miles on it and it now is under the car of his son.
Read more
Back in the beginning it had a 2.0L 4-cylinder engine that has been slightly modified but still with fuel injection. Then the car got a 914/6 conversion that was specially modified to a 2.5L short stroke with early Solex cams. This was done as California law had a loophole at that time that if we used an original 914/6 engine block…
After years of street and track use and many difficult smog tests, I convinced him to let me do a 3.2L conversion. I had done several of these conversions in 911's in the late 80's, early 90's so I was primed to do a 914/6. I promised to use as many factory parts as possible to make it look like it rolled out of Stuttgart this way.
Soon after I delivered a beautiful 3.2L powered 914 with Carrera front suspension and brakes. Oil cooling is handled by a specially modified RX7 oil cooler with temperature controlled electric fans. The car has since received all new suspension, 8 & 9 x 16 Fuchs wheels, Boxster brake upgrade and custom shift upgrade.
This is probably the most enjoyable customer car I get to drive when it comes in for service!
Everything is just right!
Check my IG post for when I hooked them up with the big 16in Fuchs wheels!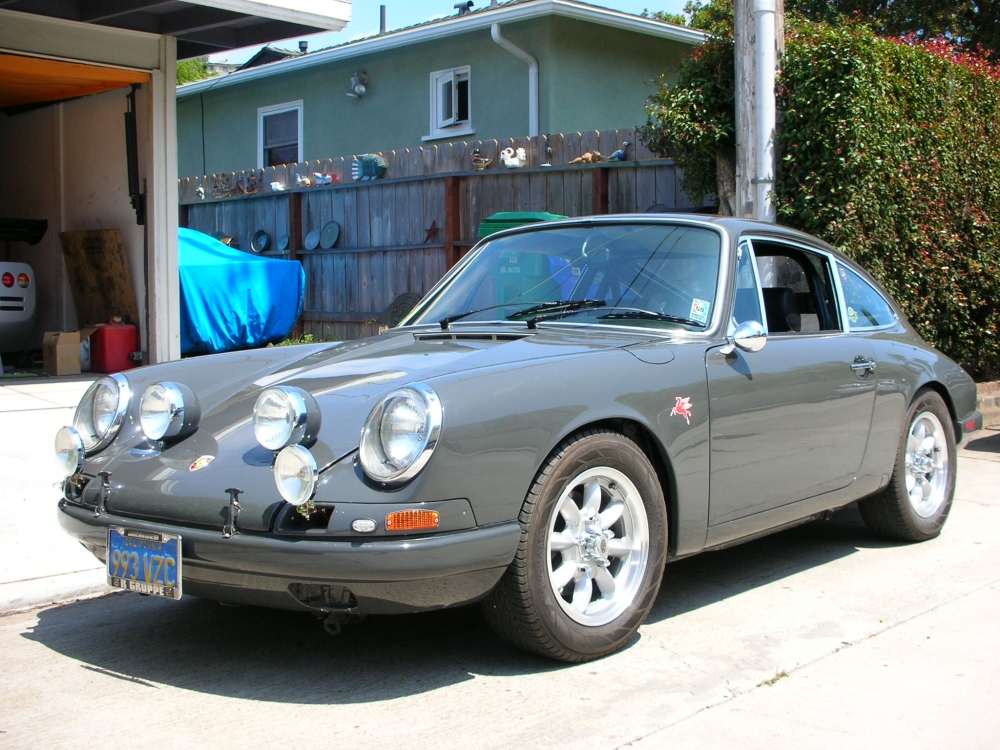 Tom's 1968 911R Tribute!
Tom and I go way back into the previous millennium where we modified, sorted, and drove cars together. I could write an entire section on this website dedicated to the Tom collection, but I digress…
Read more
Tom had a 67S, this 68-911, a 73-911RS tribute 3.4L and a '91 Cup Car all a little bit modified for our amusement. This particular 68-911 started life just like any other until Tom found this like new 911SC 3.0L engine that needed a home. This was no ordinary 911 three-liter engine; this was a 1981 RoW version, the most powerful and under rated 911SC engine ever made. These engines have larger ports, more compression and greater fuel delivery resulting in a rating of 208HP instead of the 179HP of the USA version engines. An extra 30 HP is nothing to sneeze at, but they lied for some reason, and they make much more and then get stupid when you add a set of European headers!
When all tuning was completed, I think we were making like 240HP out of this engine which was very impressive pushing an 1875lb car! We ran this car is local AX events and did some serious damage on cars that were far newer and more advanced that what we were peddling around the track.
That does make the fun factor go up quite a bit!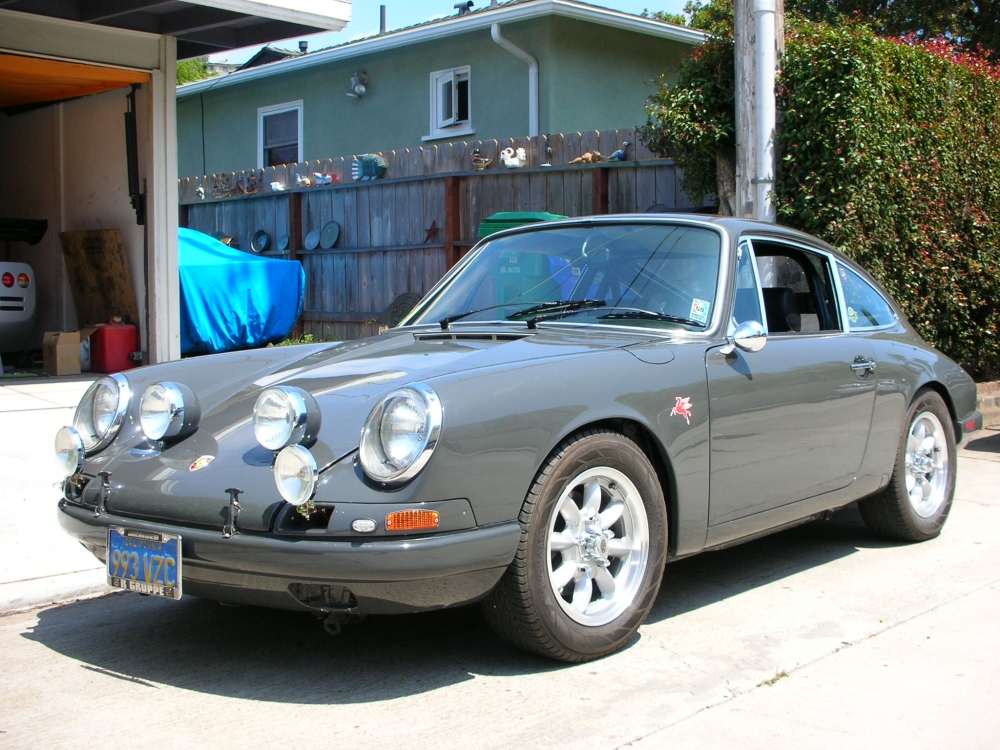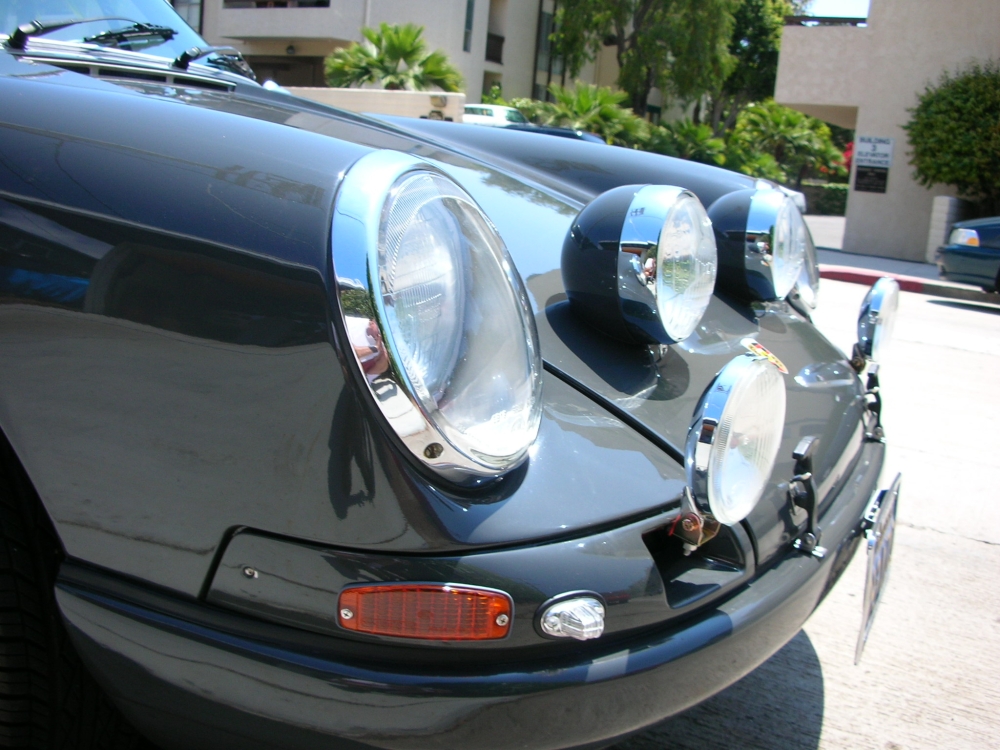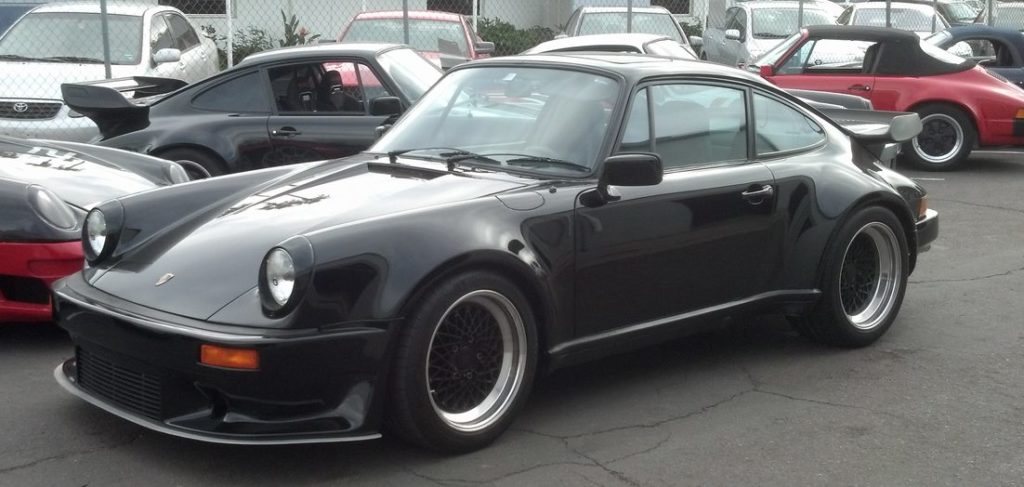 Tony's 76-911 to 993 Powered Turbo Look!
This car came to me through a recommendation on Rennlist may years ago. This car was originally a 76-911 that had a 2.8L twin plug race motor in it and RS flares. That was not a very street friendly set up so the car got a 3.3l single turbo engine and Turbo flares. Still better; but not without its drivability and reliability issues.
Read more
Then it got a 95-993 engine that starts every time, has A/C and gets better than single digit MPG! As a not the 3.3L turbo and 3.6L 993 are the same HP; just far more civilized!
This conversion was done at an out-of-state shop and was not California smog legal; that's where I came in. While the car came into me driving it had a dangerous fuel leak and needed lots of sorting. It had all the cool stuff in the conversion it just wasn't put together with the right level of detail. A few months later he was driving a California smog legal 993 powered "G" body Turbo Look black beauty.
This car drives today like Porsche built it this way stock; just a complete 1976 version of a 993S!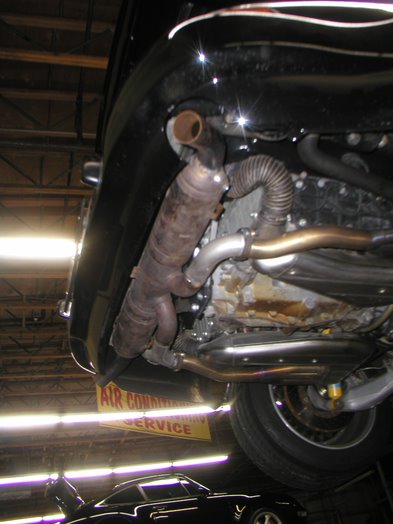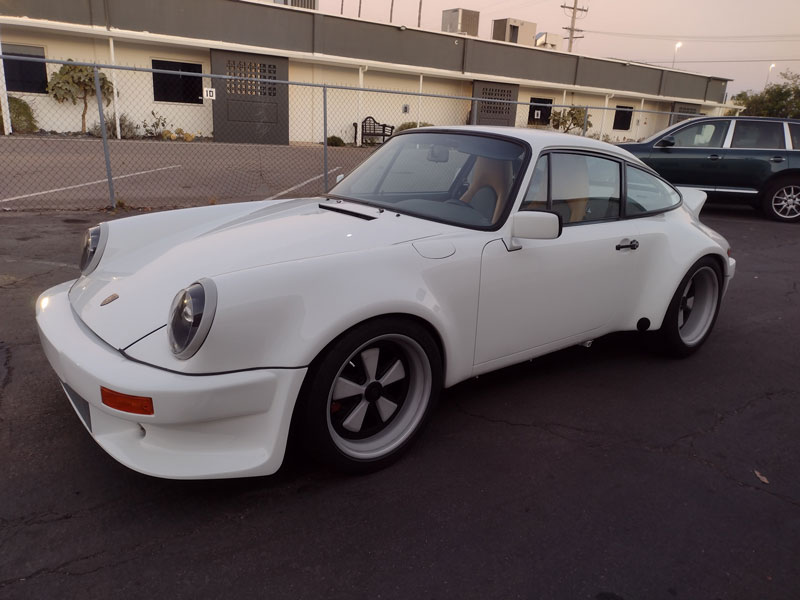 1974 911 Base to RSR Tribute
This car started life as a base model 74-911 coupe and got this RSR conversion at another So. Cal shop. The car came to me for final sorting as so many others do with all the stuff there, just not working in harmony.
Read more
Many months later this car left running and driving like the beast you see here! This car is powered by a 2.7L RS spec motor with Weber 40's and short geared 915. Car is stopped by 996 brakes and oversized rotors and held up by coil over suspension on all corners.
Tarett, RSR (Rebel Racing) and Elephant racing products abound!
Check out the YouTube videos below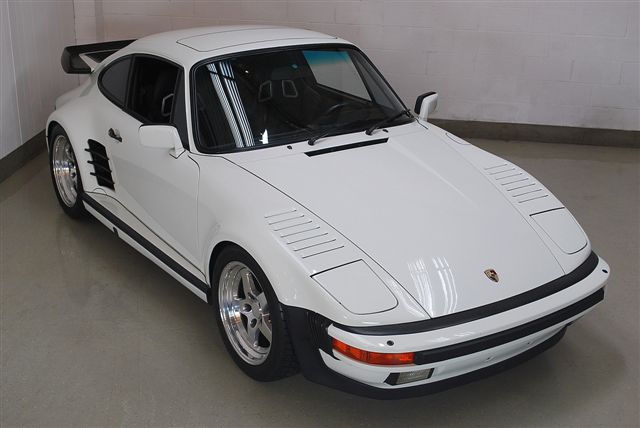 Factory 1989 Porsche M505 930S slant nose demon!
This beast of a car was owned by my good friend I met when we went to school in Phoenix. This engine transformation was completed by Bob Holcomb of MODE (MOtorsportDEsign) in 2000, 650 H.P. 3.4L twin plug/twin turbo engine. Twin injector, individual butterfly 962 intake with Zytec engine management. 993TT brake upgrade w/ Pagid orange brake pads.
Read more
Having all that power on stock suspension made this car downright dangerous! So I upgraded all the suspension in 2005 including:
22/31 Sanders torsion bars and Tarett PolyBronze bushings.
Front mono-ball camber plates and rear mono-ball trailing arm bushings.
Smart racing Products bump steer kit and F/R adjustable sway bar kits (#23)
Wevo rear sway bar consoles and custom re-valved Bilstein shocks.
And to top it off a set of custom Fikse "Profil" wheels 9&11×17 and new 245/315-17 Yokohama tires.
I got this car back in 2012 to sell it for him as he was liquidating assets for a business expansion in a very soft economy if you recall 2012… If I had a crystal ball I would have bought this car and sat on it for 10 years and hit a home run as the value of these cars, especially one like this has skyrocketed!
Several cars like this one have sold on B.A.T. for north of $225,000 with stock engines… Hindsight is 20/20.