Total miles are 51,000.
At 50,000 miles the car received a complete top end re-freshening along with all new valve springs and titanium retainers
At 28,000 miles "Super Car" improvements were made which include:
650 H.P. 3.4L twin plug/twin turbo engine upgrade. 74.4mm stroke 930 crankshaft and 98mm Mahle motorsports pistons and cylinders. (3367cc actual displacement). Engine case number is still matching!
Twin injector, individual butterfly 962 intake with Zytec engine management.
Car has an on-board 6-way performance switch that controls boost, ignition and fuel. Car makes 350 HP on the lowest setting at .7 Bar and 91 octane fuel and 650HP on the highest setting at 1.3 Bar with 100 octane fuel. Settings 1-3 are for pump gas and 4-6 are for race gas only.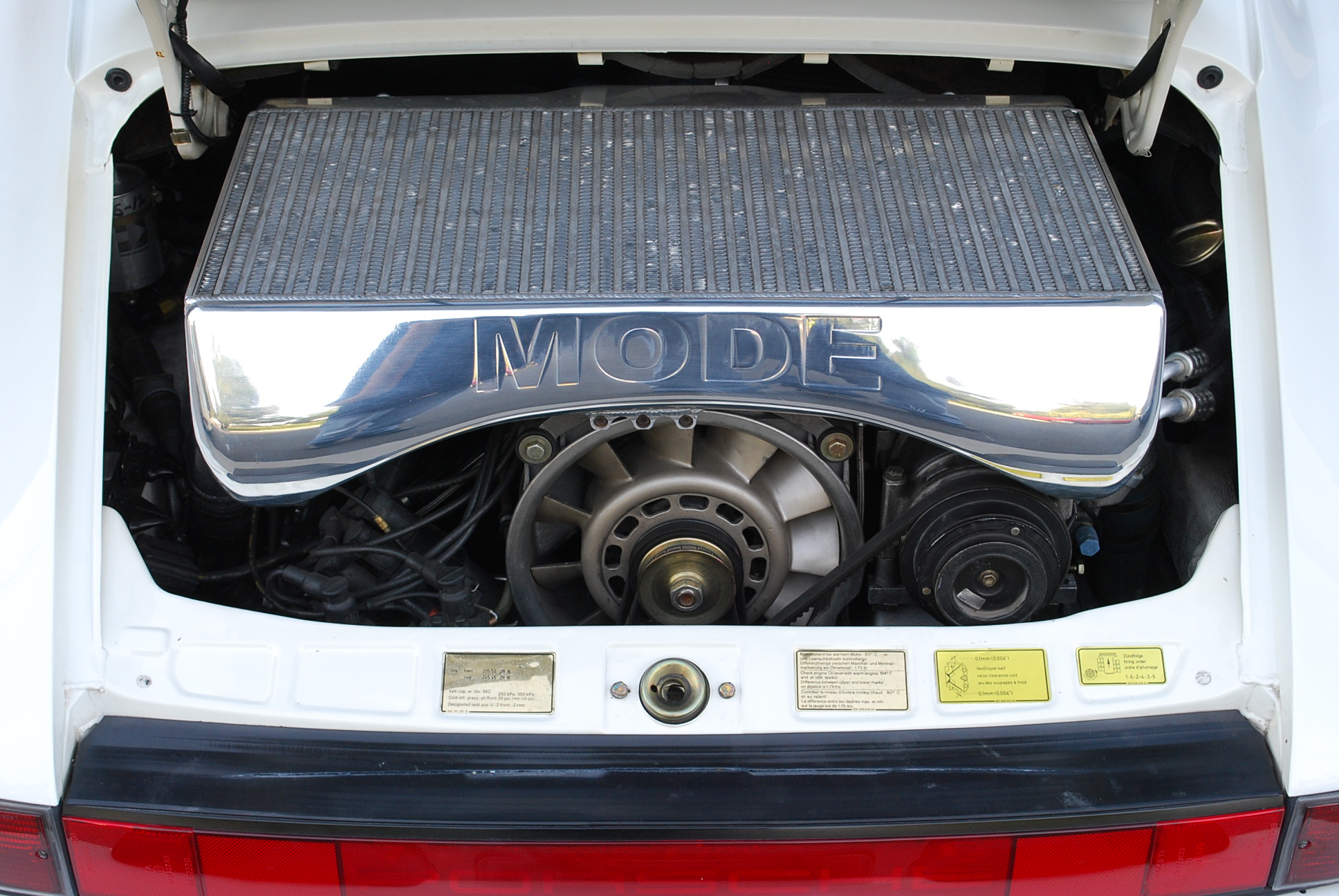 Transmission is stock with 60/40 LSD and Sachs 574 clutch.
993TT brake upgrade w/ Pagid orange brake pads.
Custom Fikse "Profil" wheels 9&11×17 (New Nittto NT-555 245&305-17 tires)
"Desert air conditioning upgrade" A/C blows under 45 degress in 100+ temperatures. Car has 48×18 inch condenser mounted under car in addition to stock front mounted fan fed condenser. (The stock rear condenser was removed to make room for the full width intercooler).
Custom fold away Chromoly roll bar (For rear window access).
Further improvements made in 2005: (@ 39,000 miles):
Custom Pioneer/Audison sound system with removable amp racks and custom trunk liner inserts.
Upgraded suspension including:
22/31 Sanders torsion bars and bushings.
Front mono-ball camber plates.
S.R.P. bump steer kit.
S.R.P. front and rear anti sway bar kits (#23)
Wevo rear A.S.B. mounts.
Re-valved Bilstein shocks.
Upgraded automatic oil cooler temperature control.
Chassis # 050304